How CBD works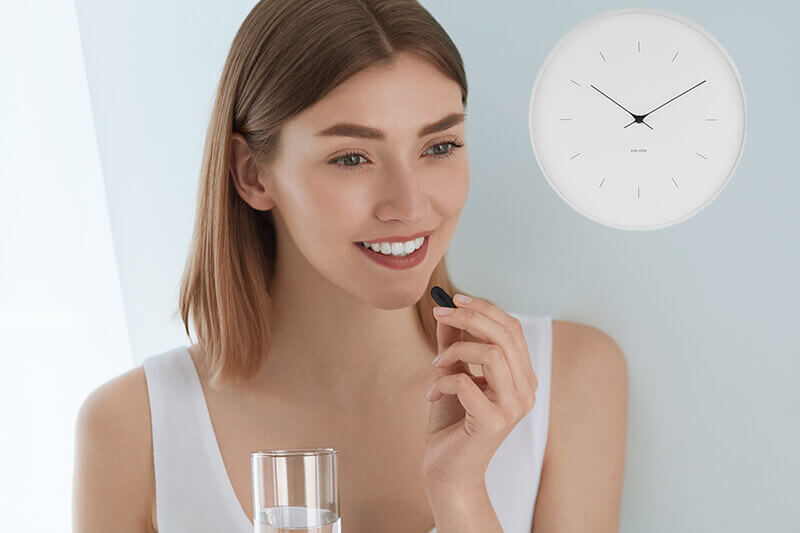 A frequently asked question amongst CBD newbies is when is the best time of day to take CBD oil. While the time of day you choose to take it has little effect on the benefits, it can influence the effectiveness of your dose, depending on why you are taking it. 
The truth of the matter is, the best time of day to take CBD is when you feel you need it. Often there are specific reasons you need a dose, whether it's for calmness or for focus during the day, or to relax and unwind at night before bed. Your daily schedule and reason for taking CBD will ultimately affect what time of day is right for you 
Every CBD method has its pros and cons. Concentration, strength, how long your dose takes to kick, are vital considerations to take into account when adding your schedule. 
Once you establish a method that suits your lifestyle, the next step is to find out how to fit it into your routine. In a previous post, we went into depth on 'how to create an effective routine' to help you incorporate CBD into your daily life.
But in this post, we'll guide you through the best times of day to take it.
There isn't an exact science to timings, but you will gain an understanding of how CBD works so you can choose what time of day will suit you best. 
What is the best time to take CBD oil?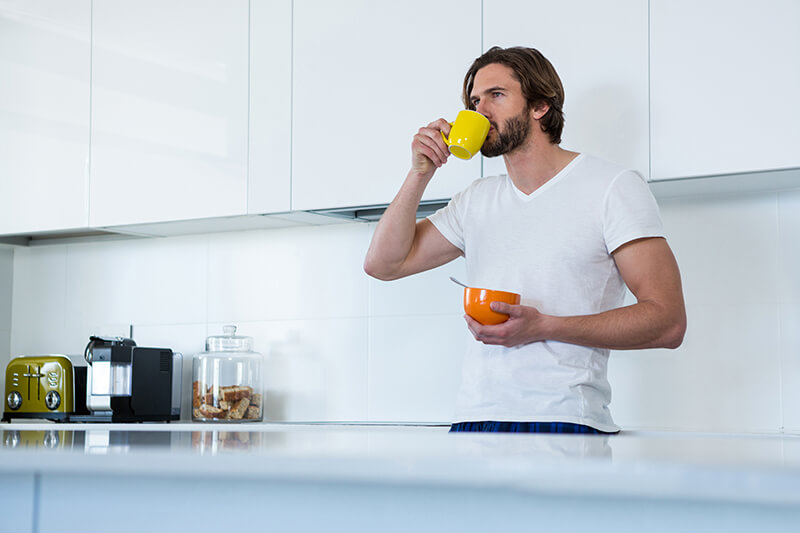 CBD oil is the most common way to take a dose, just a few drops under the tongue gives quick and effective results. The best time of day to take CBD oil is when you don't mind whipping out your CBD bottle to take a few drops.
This can be at any time of the day. When you need to feel relaxed, calm, or find relief from tension or discomfort. You can feel the effects of oil drops almost immediately so it's ideal for when you need on the spot relief. 
Even though it only takes a few seconds to place a few drops under the tongue, CBD oil is not the most discreet option. If you're in public where you need to be less obvious, chewing a gel capsule with CBD oil inside can be another solution.
You can place a gel capsule in your mouth and pierce the capsule with your teeth, (try and get as much of the oil under your tongue for the sublingual method).
Here are some of the times of day you can take CBD oil:
In the morning as part of your supplement routine for general wellbeing
Throughout the day for calm and focus
After a workout to support recovery
Unwind after a long day at work
Before bed to relax or for relief from discomfort 
When is the best time to take CBD capsules?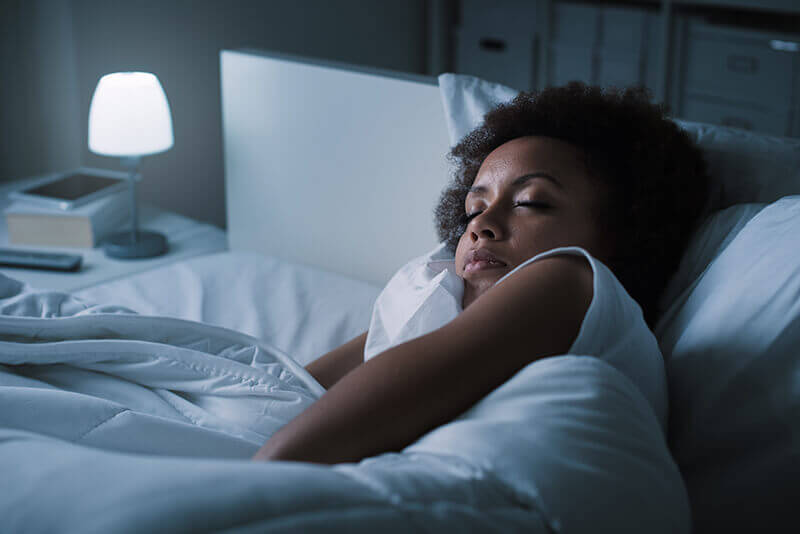 Capsules are the most convenient form of taking CBD. Their usability and travel friendliness make it a popular option if you have a busy lifestyle. You can take CBD capsules at any time of day or night, they're easy to use just like any other supplement and can be easily be swallowed with water.
What matters most when taking CBD capsules is why you're taking them. This method takes longer for its effects to be felt, as they have to bypass your digestive system and before they are absorbed into your bloodstream. 
The discrete nature of CBD capsules allows you to carry them around with you without the hassle of fiddling around with a bottle of oil. Capsules travel well, are quicker to use, and are discreet. 
Take them on an empty stomach, when you want a set dose or when you want to feel calm, focus, or relief from discomfort with long lasting effects.
At times you may feel you need a dose of CBD that lasts longer than an hour. In this case, planning ahead can help you time when you feel the effects. 
Here are some of the times of day you can take CBD capsules:
In the morning for daily wellness- for lasting calm and focus throughout the day
40 mins before bed- for lasting relief or feelings of calm and relaxation, by the time you're ready to sleep you'll feel the effects
40mins in advance of any situation you feel you will need a set CBD dose
Before your workout- By the end of the workout the capsules will kick in, in time to help you with recovery.
This method is most useful when you have time to spare before you need to feel the benefits. Each capsule is a set dose that can be restrictive if you need to customize how much you take.
What is the best time to take CBD topicals?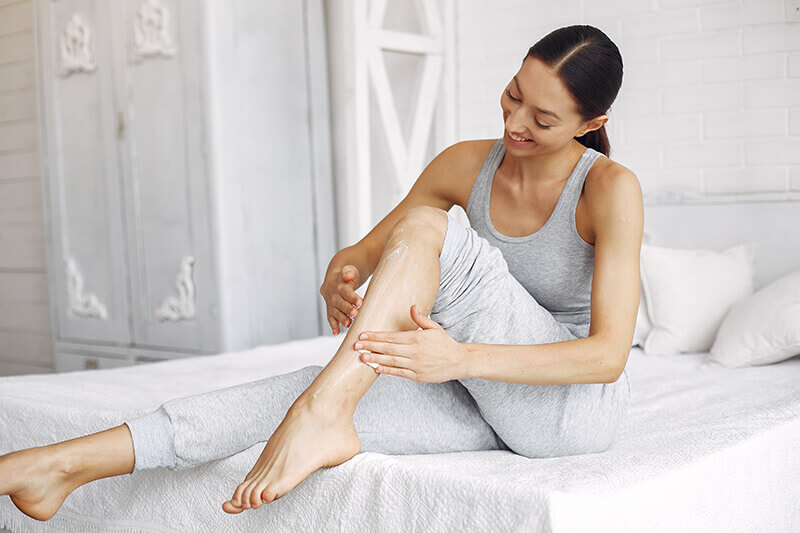 Creams, lotions, salves and body oils are the best solution for external skin issues. Topicals can be used at any time, and take effect within a few minutes.
CBD skincare is most useful when you need relief from joint and muscle discomfort, to soothe dry skin or calm redness, the effects last a moderate amount of time and the products are as easy to use as any other skincare product.
Most CBD skincare is made from hemp, so you'll get the benefits of CBD and the additional nutrients found within the hemp plant. Creams, salves, and balms not only help soothe skin issues, but they can also penetrate your muscles and joints for relief from discomfort. Hemp is a rich source of omegas, vitamin E, and amino acids which are beneficial for healthy skin. 
Here are some of the times of day you can use CBD topicals:
CBD creams and body oil- Use morning or evening as part of your usual skincare routine
CBD Balms and creams- Use throughout the day on small targeted areas to relieve dryness
CBD salves and creams-Use any time you need highly concentrated targeted relief from discomfort.
Taking CBD in the morning vs the evening
Whether you choose to take CBD in the morning or in the evening, the concentration of your dose can affect which time would be most effective.
High concentrations can sometimes make you drowsy and very relaxed, so taking them first thing in the morning when you need to be active, could be counterproductive. 
Depending on your schedule, high doses are a better option when you have time to completely relax, this could be before bed or during times when you don't have to drive or operate heavy machinery.
If you still prefer to take CBD in the day, lower doses can help to make you feel calm and more focused without making you drowsy.
Conclusion 
No matter what your schedule, there is a CBD product that can fit your routine. The good news is, there isn't a set way to take CBD, everyone is different. How CBD works one person might not be the same for you and you can take CBD at any time of the day or night. 
Each CBD method has its own benefits, you may find you would like to try a range of different products for when you have different issues.
Still not sure how much CBD to take? You may also be interested to read 'CBD dosage-A step by step guide', to find your ideal dose. 
If you're still looking for information on when to take CBD. Why not chat to our expert customer care team in the bottom right-hand corner, we're always here to help you with any of your CBD related questions.