Just a few months after Vitality CBD was purchased by Canadian company Yooma Wellness, ASDA, one of the UK's leading retailers, is now stocking 17 of Vitality CBD Limited's well-being and active CBD products in the supermarket giant's vitamin aisles and in-store pharmacies.
Announced last week, ASDA's vitamin aisles will now stock Vitality CBD's multiple flavour range of 600mg-2400mg Well-being CBD Drops and easy-to-dose CBD edible Gummy Bears, starting at £15 RRP.
Other Well-being CBD drops up to strengths of 4800mg and the Birmingham-based CBD company's CBD Muscle Balm will be available in ASDA's in-store pharmacies.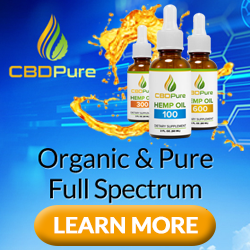 ASDA with more than 300 stores in the UK offer trained staff members available to provide assistance and recommendations. Vitality CBD's 4800mg Drops/Spray At only 67 pence per day, this is quite possibility the best value CBD oil yet found anywhere in the UK.
Phillip Glyn, Commercial Director of Vitality CBD, said: "We are delighted to be a chosen CBD supply partner of ASDA. With their impressive vision and commitment to listing one of the UK's most comprehensive CBD ranges, ASDA have demonstrated a genuine desire to drive further consumer education of CBD. This ethos and dedication mirrors Vitality CBD's mission in raising the profile of CBD and making CBD products readily accessible to millions across the nation, at some of the most affordable prices in the UK. This combination is a very exciting prospect for the years to come."
Jacqueline Cappello-Wood, ASDA's Senior Buying Manager for Healthcare, said: "We are proud that ASDA will now be stocking Vitality CBD's products, and will be the first supermarket to offer customers access to the full Vitality CBD Active range. At ASDA, it has always been a priority to look after the entirety of our customer's well-being needs, so CBD is a great addition to our range. Customers will now have access to our fully trained ASDA pharmacists, who can offer advice and support on any aspects of their health and well-ness needs."
Jordan Greenberg, CEO of Yooma, sdded: "The agreement with ASDA is a positive development for Vitality CBD and an example of the quick return on investment that our buy-and-build strategy has created. The UK rollout on this wide range of products will provide Vitality with a platform to generate additional revenues across the 300 ASDA stores in the UK."