Hemp Well, a Yorkshire-based health and wellbeing store that sells CBD products has opened a new store in the Merrion Centre in Leeds.
The CBD shop, Hemp Well's second store, opened on Thursday 17th December and has created three new jobs for the city.
Hemp Well is owned by husband and wife team Phil James and Lisa McWilliams. The company sells a wide range of CBD products including CBD oils, tinctures, capsules, CBD edibles, and topical creams, as well as CBD spa products.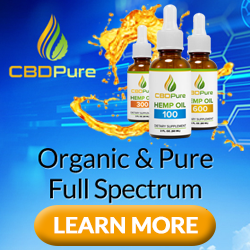 The CBD Hemp Well uses in its products originates from Hemp plants grown in Bulgaria by Mr. James's own company Natural Science. The harvested plants are then processed in Poland after which they then enter the UK as pure CBD.
Phil ventured into the CBD industry after his chronic knee pain led him to try CBD products to ease the suffering.
Phil Praises Merrion Centre's Footfall
Phil told the local news:
"We are delighted to expand our operation into Leeds at the Merrion Centre. The location is perfect for us, with Leeds offering the obvious next step for our retail growth strategy. All of our products are manufactured in Yorkshire, so we knew we wanted to open our second store close to our manufacturing facility. The Merrion Centre will give us the exposure and diverse footfall we need to raise awareness of the Hemp Well brand and to champion the benefits of CBD."
Opened in 1964, the Merrion Centre in Leeds city centre is open seven days a week and boasts more than 100 stores, including many independent outlets.