Rainbow, the French cannabis tech startup, has raised €2 million in their latest funding round.
The money injection will be used to boost its hemp-based brand portfolio in Europe and beyond.
Since being founded in November 2019 by five entrepeneurs, Rainbow has experienced exponential growth. Having launched two CBD-based brands Kaya (food supplements) and Peace and Skin (CBD beauty), Rainbow recently expanded into wider European markets including Italy, Germany and Poland.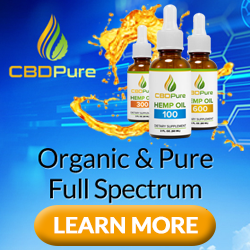 Since September 2020, the company headquartered in Paris but with offices in the UK and Germany, has served over 15,000 customers. Sales are expected to be at the 5 million mark by the end of the year and is already sold in over 1000 shops across the UK and France.
Ludovic Rachou, Co-Founder of Rainbow said after this latest successful funding round:
"At Rainbow, we're committed to delivering quality products with the potential to have a real impact on consumers' day-to-day and this latest wave of funding puts us one step closer to achieving this goal. The CBD category has been growing hugely over previous years, and we aspire to be the go-to CBD brand for consumers across Europe – providing a truly great product that shoppers can trust. Our brands were born from the needs of myself and my co-founders, who are all living busy, stressful lives like millions of others, and we hope that they can be an ally to many more!"
With the funding, Rainbow is now expected to increase its workforce from 35 to 50 by the end of the year. The financing will also enable the launch of new CBD products in France in line with the upcoming French regulatory changes.