Elixinol, the US CBD and wellness label is set to gain access to the lucrative UK CBD market having signed a licencing agreement with CBD Health Foods, which trade as British Cannabis.
The US company signed an agreement between Elixinol Wellness Pty Ltd's Australian subsidiary Elixinol Wellness Limited and CBD Health Foods, in order to for the Colorado-based company to continue to able to distribute its CBD products in the UK market post new CBD regulations.
Elixinol products will continue to trade in the United Kingdom in conjunction with its existing range of CBD products compliant with Novel Foods registered CBD products.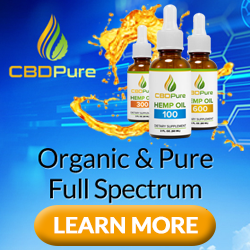 Oliver Horn, the CEO of Elixinol, said of the deal:
"We are delighted about our partnership with British Cannabis, who are the most established manufacturer and distributor of branded and white label CBD products in the UK.
"British Cannabis' Canabidol brand is widely distributed in UK pharmacies, demonstrating the company's credentials and capabilities to build brands in sophisticated retail channels."
He added: "British Cannabis' manufacturing capability also allows us to manufacture Elixinol products in the UK and thus create a more efficient supply chain solution.
"Through the partnership with British Cannabis, UK consumers will now continue to be able to buy their favourite Elixinol products and we are very excited to see the brand continue following many years of building the brand."
British Cannabis CEO Tom Whettem added:
"It is an honour to be asked to continue the legacy of Elixinol here in our home market," 
"The prospect of a dynamic partnership between Australia's leading global CBD range and the UK's premier manufacturer has excited both myself and our leadership team.
"The ranges from the companies complement each other in several ways and continuing the legacy of Elixinol galvanises us.
"With the security of our Novel Foods dossiers, the potential to take this reinforced portfolio to market makes for a very solid proposition for retailers and provides the CBD supplements consumer with great choices."