High Tide Inc. ("High Tide" or the "Company") (TSXV: HITI) (NASDAQ: HITI) (FSE: 2LYA), a leading retail-focused cannabis company from Canada, has purchased Scottish online CBD retailer Blessed CBD in a deal believed to be worth over £11 million.
The Canadian Company completed its acquisition of an 80% interest in Enigmaa Ltd., operating as Blessed CBD for £9,064,000 and will have a three-year option to acquire the remaining 20% of Blessed at any time.
The deal will enable High Tide to build its online presence in the key UK and European markets.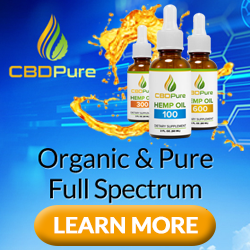 Blessed CBD was formed in 2019 and sells a range of hemp-derived CBD oils, creams, edible gummies and CBD capsules from its D2C store. Last year, Blessed registered nearly five million site visits and generated an average order value of approximately £75. Since being formed, Blessed has fulfilled over 120,000 orders to around 87,000 customers.
Revenues at Blessed have grown rapidly since its inception. In the year ended 31 August 2021, Blessed posted a  turnover of £5.1m and EBITDA of £2.8m.
Blessed founder and CEO Vithurs Thiru will join Calgary-based High Tide as senior manager of search (SEO). He said of the deal:
"Blessed CBD has experienced rapid growth and success from inception, and our goal is to become the most sought-after CBD brand globally."

Thiru added he would work to accelerate the digital presence of High Tide's brands and to position the group as one of the leading vertically integrated cannabis companies in the industry.

"This acquisition provides unparalleled opportunities for growth to serve our current and future customers, expand into emerging new markets, and introduce new products unmatched in quality."
You can read our Blessed CBD review here.